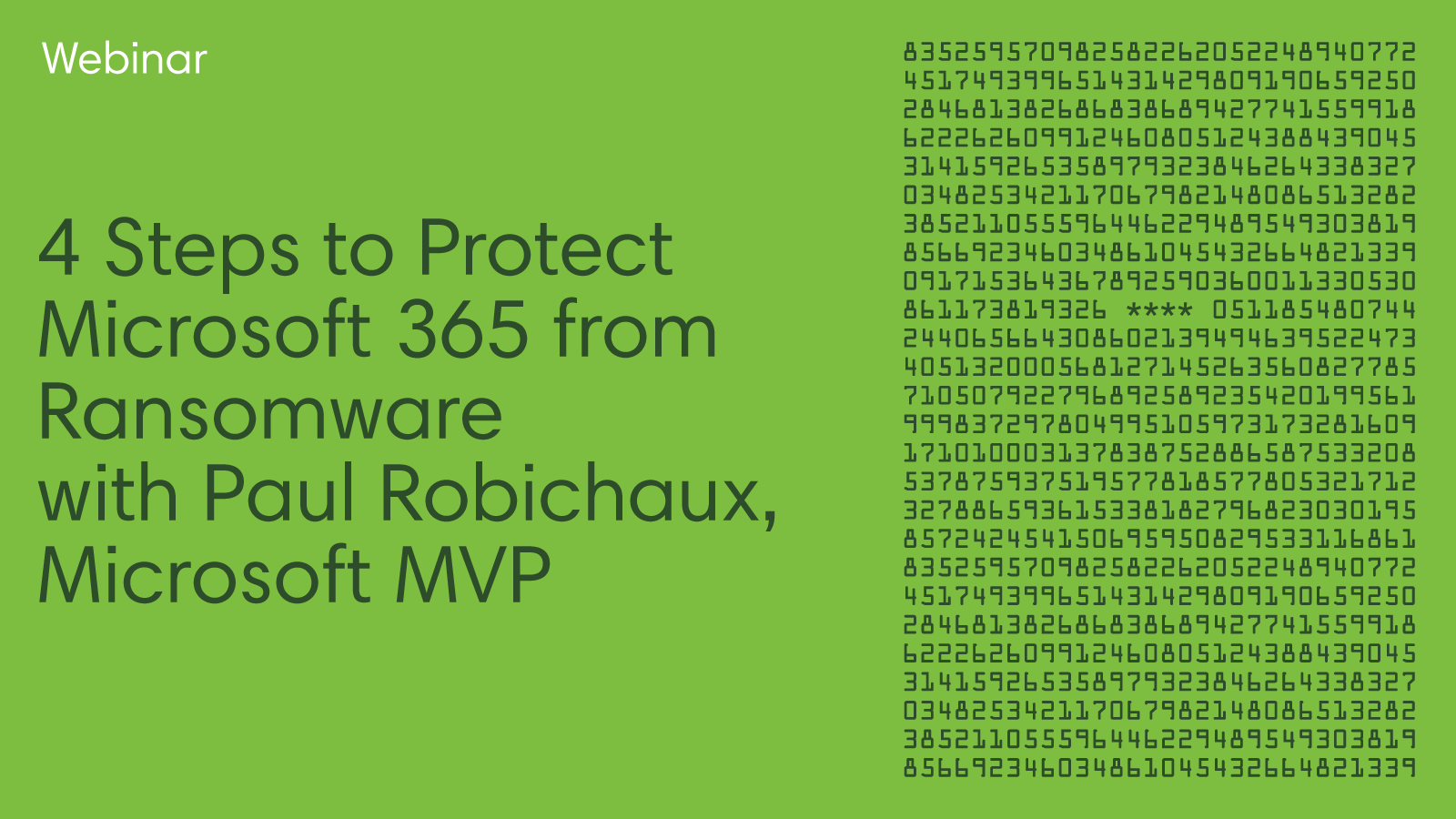 4 Steps to Protect

Microsoft 365 from Ransomware
Protecting Microsoft 365 from Ransomware: What You Need to Know
Presented by Paul Robichaux, Microsoft MVP and Keepit's Senior Director of Product Management.
In this webinar, Paul shares his extensive insights on two of his fields of expertise: Microsoft 365 and ransomware – two infrastructure forces that can really trip up performance and compliance in any organization.

Key takeaways:
Recovering from Ransomware: What is (and is not) covered by Microsoft 365?

Directory services: How to quickly restore them

What happens if you lose access to: Emails? File data? Devices?

How do you build an effective defense?
Register now to watch on-demand